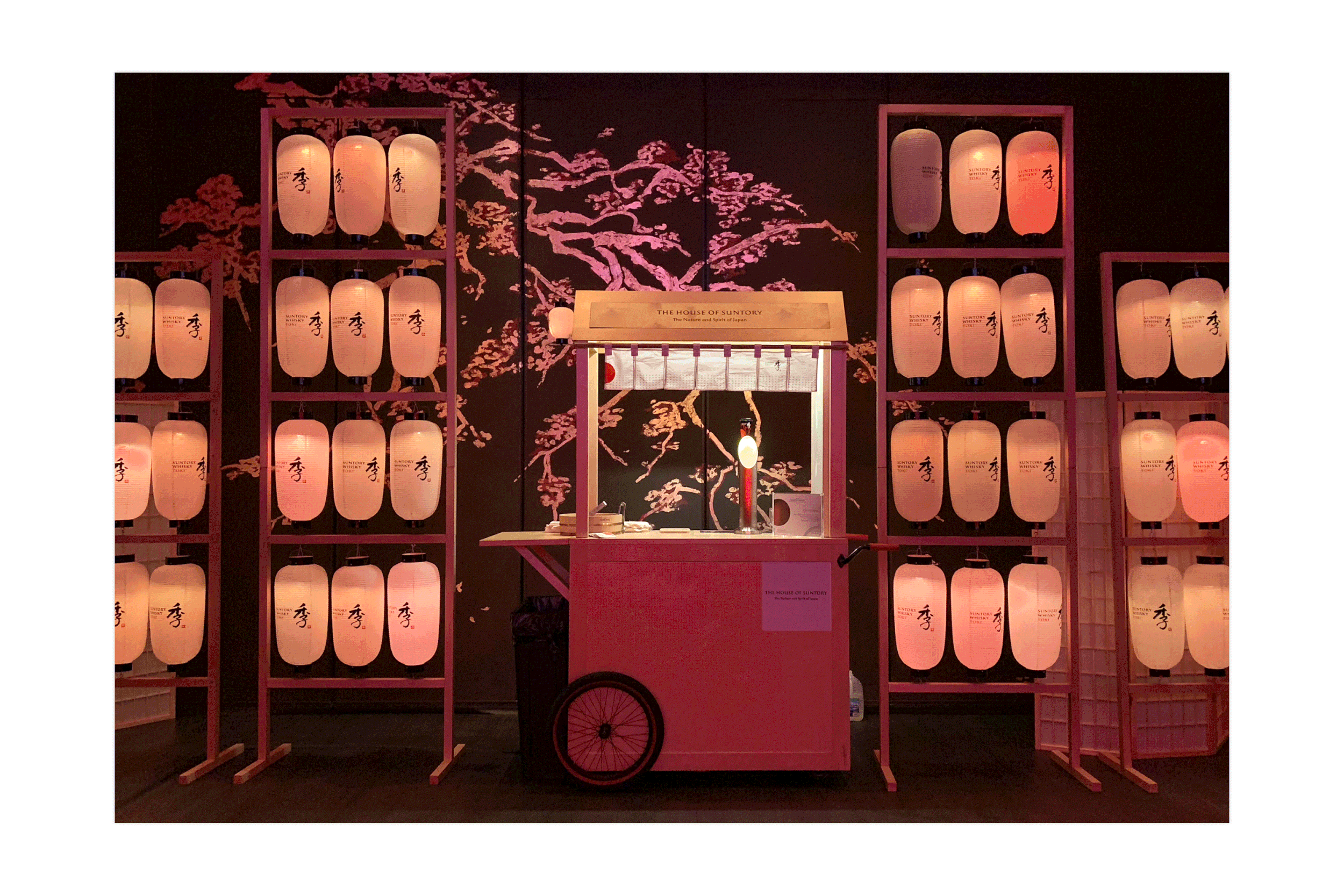 House of Suntory Experiential Marketing
Senior producer for these meticulously curated and executed events that introduced US markets to the House of Suntory brands – Toki, Roku, and Haku. Managed planning, logistics and onsite execution.
Toki Whisky
A subtle, refined, yet complex whisky that is quintessentially Japanese

Roku Gin
Ginger, green tea, Yuzu citrus, and Sakura floral flavors are combined to create this authentic Gin

Haku Vodka
Made with Japanese white rice and filtered through bamboo charcoal, Haku is a tribute to the craft of mastering a clear, clean, and luminous vodka
The Toki Whisky Highball
The Toki Whisky Highball preparation is a meticulous experience that begins by placing a piece of precisely cut ice into the glass. A perfect blend of whisky and highly-carbonated soda water is then added to the glass from the Highball machine. The rim of the glass is then sprayed with a citrus infused whisky, followed by a twist and swipe of citrus that is then added to the cocktail. The completed Highball is then presented with both hands to the guest on a Toki napkin.
Artist Experience
Some events featured artists who created custom Japanese-themed art and designs for guests to take home.