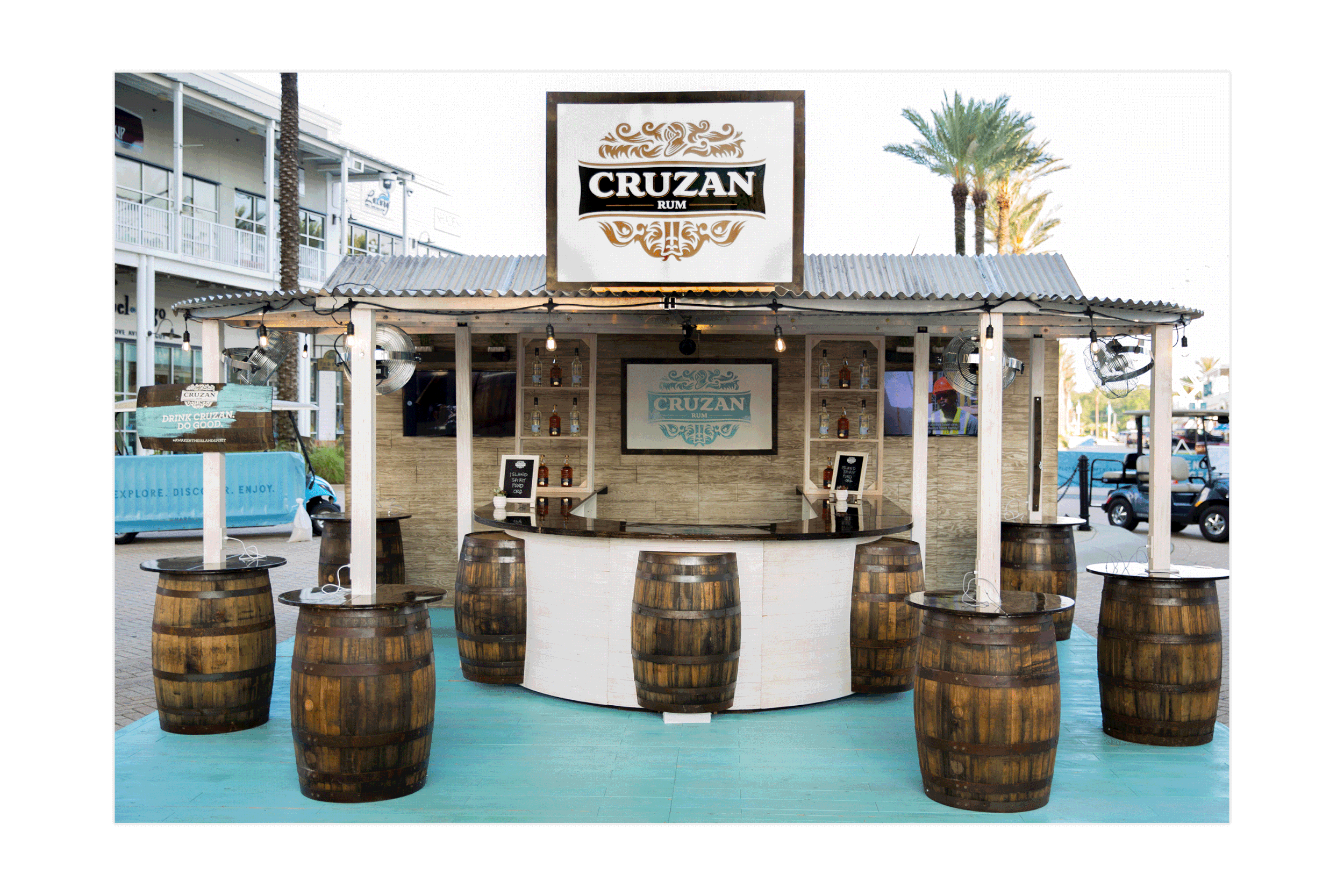 Cruzan Experiential Marketing
Senior producer for this national tour of the Cruzan Rum brand, a rum produced in St. Croix, at "the most honored rum distillery in the world." Managed planning, logistics and onsite execution of these large-scale, purpose-focused public and private events.

Cruzan Rum is owned by Beam Suntory, the world's third largest premium spirits company with brands such as Jim Beam, Maker's Mark, Hornitos, EFFEN and Sipsmith among its portfolio of products.
Event Elements
Elements include a 20x20 footprint, reclaimed metal roof, wood bar, reclaimed barrel top and high top tables, adirondack chairs, chalkboards, games, shirts, fedora hats, pins, beach towels, sunglasses, cocktails and more.
Island Spirit Fund
The tour also promoted the Island Spirit Fund, which was created by Cruzan Rum in the aftermath of Hurricane Maria to support disaster relief efforts in the U.S. Virgin Islands and across the United States to help rebuild and renew communities impacted by storms of all kinds.
Musical Performances
We also had musical performances by artist Pressure Busspipe, a reggae artist from the U.S. Virgin Islands, to help awaken the island spirit for attendees.